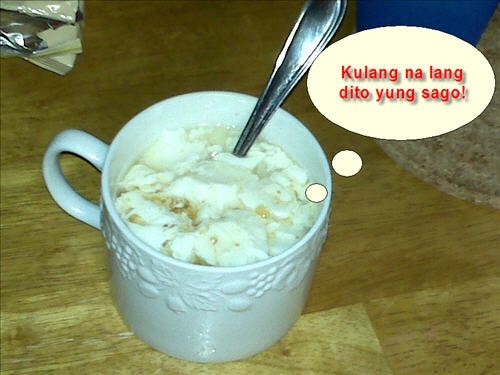 For the last 2 weeks I had been craving for taho and thank god I have been able to subdue that craving.  Heard a lot about the beneficial results about soybeans but while I was researching the net on how to make taho I came across some articles about it that makes me think twice.
The main ingredient – soybeans – there are some issue about it like if its gmo soybeans or not.  gmo (genetically modified) soybeans are those that are very resilient from pesticidies and probably other plant diseases but I'm guessing that it might put a detrimental effect on humans? I don't really know the whole story but you can probably google it for more info.
Next is the coagulating part – yes I think I remember the times when talks about plaster of paris is one of the ingredients of taho.  and I think i stopped buying it for a while. There a couple of discussion about it around the net.
Well those issues was starting to dampen my spirit in pursuing this matter pero hindi pa rin. I still love taho and will continue to buy them at my local oriental stores and maybe I'll have some time in making my own taho…like my plan on baking my own pandesal….promises..promises…